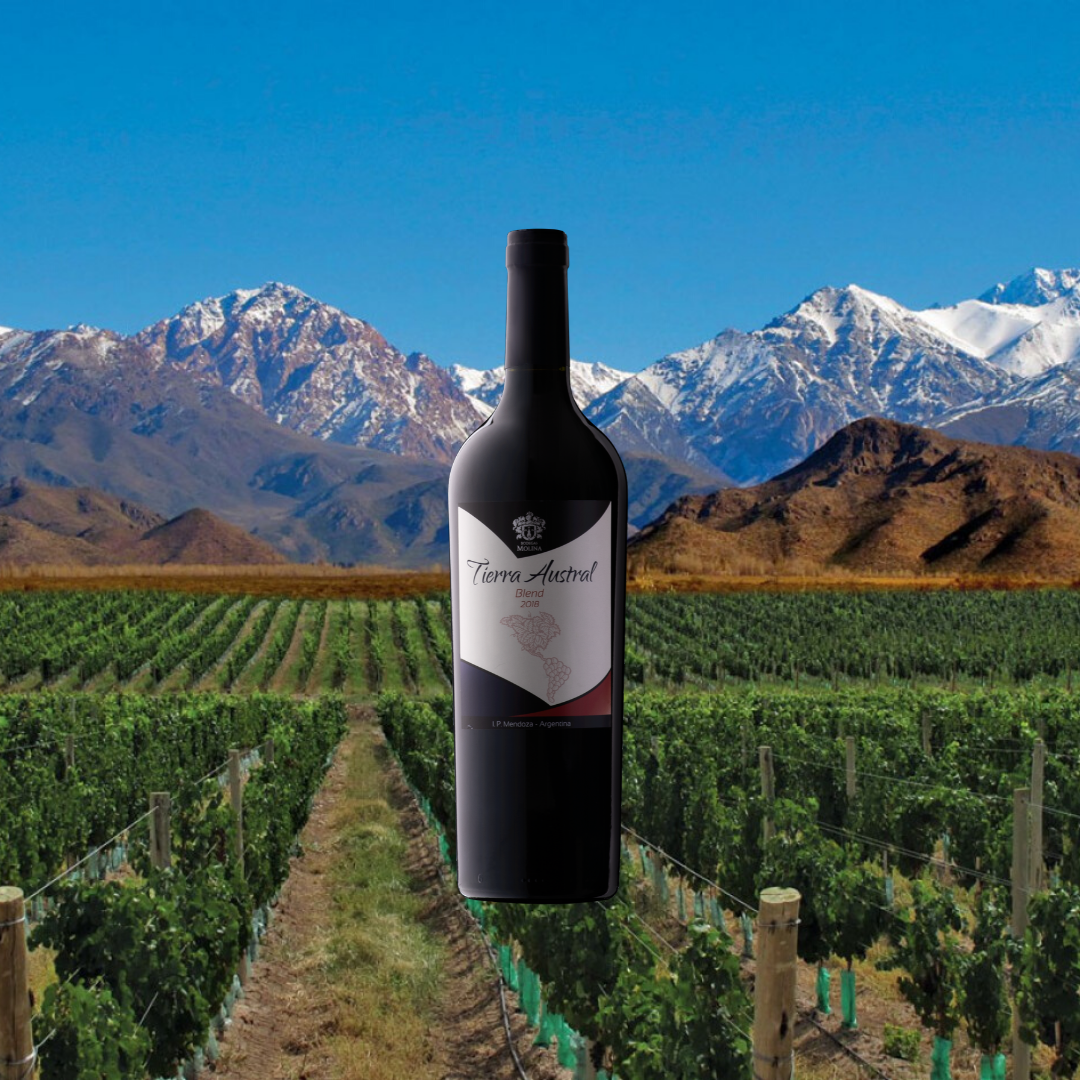 Tierra Austral- Red Blend- Wine Details
50% Malbec – 20% Bonarda – 13% Cabernet Sauvignon – 10% Shiraz – 6% Merlot – 1% Aspirant Bouchet
Origin:
Malbec: Luján de Cuyo and San Martín, Mendoza. 

Bonarda, Cabernet S., Merlot and Aspirant B: San Martín, Mendoza

Shiraz: Lavalle, Mendoza
Appearence: Glossy
Color: Intense red, with violet highlights, attractive. 
Aroma: Fruity, resembles to berries, dry figs, strawberry jam, candied fruit and nuts. 
Flavor: Balanced sweet acidity, fresh and round at the same time. Intense color but light, fruity and easy to drink. It's tannings are round and soft, with a velvet like sensation. 
AftertasteIt leaves a good memory, that suggests a second glass.
Winemaker, Daniel Buono's suggestions:
Serving Temperature: 16°C (60°F)

Ideal to pair with red meats, pasta and stews.