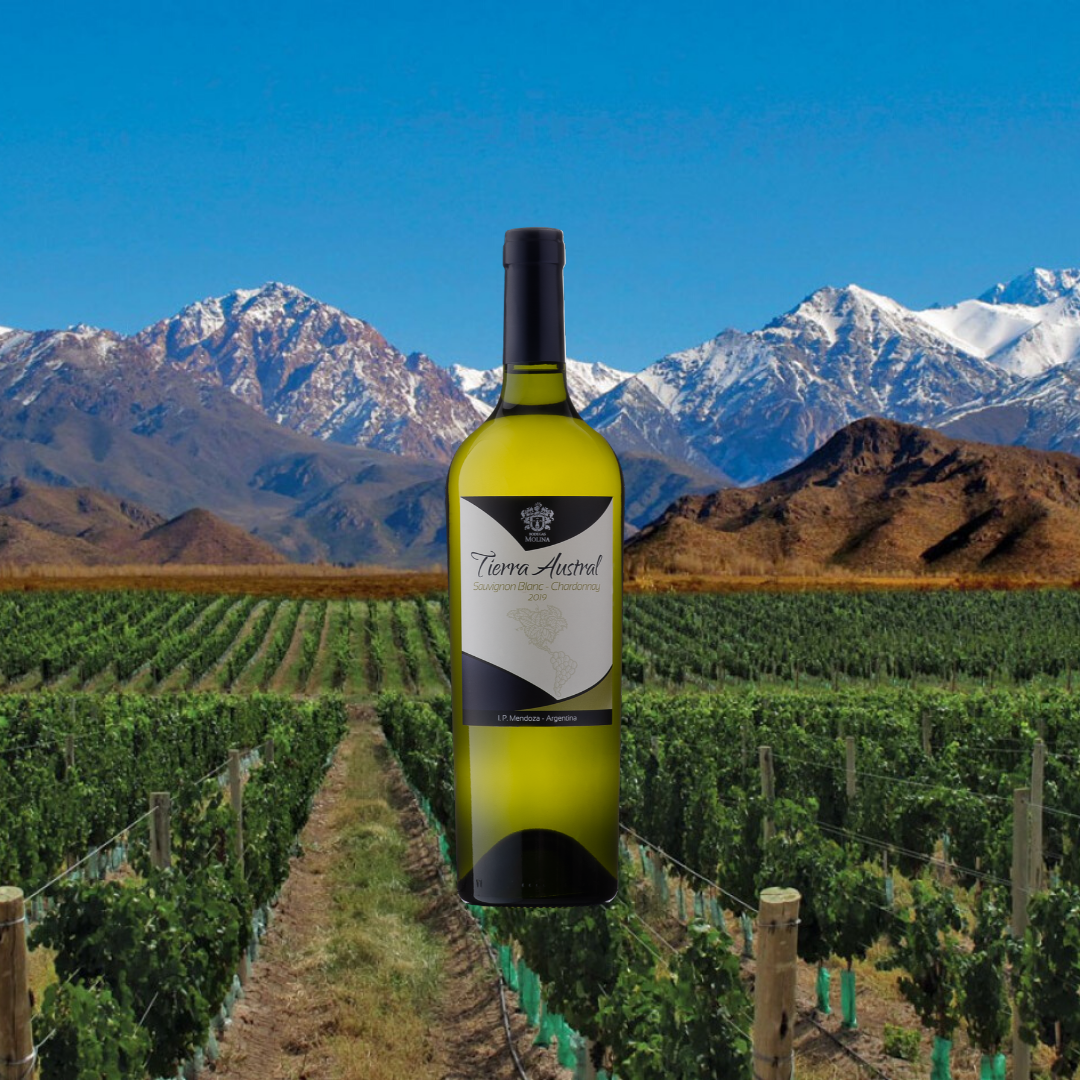 Tierra Austral White Blend- Wine Details
Sauvignon Blanc 60% - Chardonnay 40%
Origin:
Sauvignon Blanc: San Martín, Mendoza.

Chardonnay: Lavalle, Mendoza
Appearence: Glossy 
Color: Light yellow with lemon green highlights 
Aroma: Citric notes that resemble the lemon peel, also coconut and green tea. With time, vanilla notes appear. Is fresh and fruity. 
Flavor: Fresh sensations are perceived, at the same time round and smooth. In a first instance you can perceive the acidity, then the alcohol gives a velvety softness. Easy to drink, not invasive.
Aftertaste: It has a nice resemblance to candied fruit. 
Winemaker, Daniel Buono's suggestions:
Serving Temperature: 9°C (48°F)

It is an excellent wine to pair with light foods like starters, salads, fish and pasta.