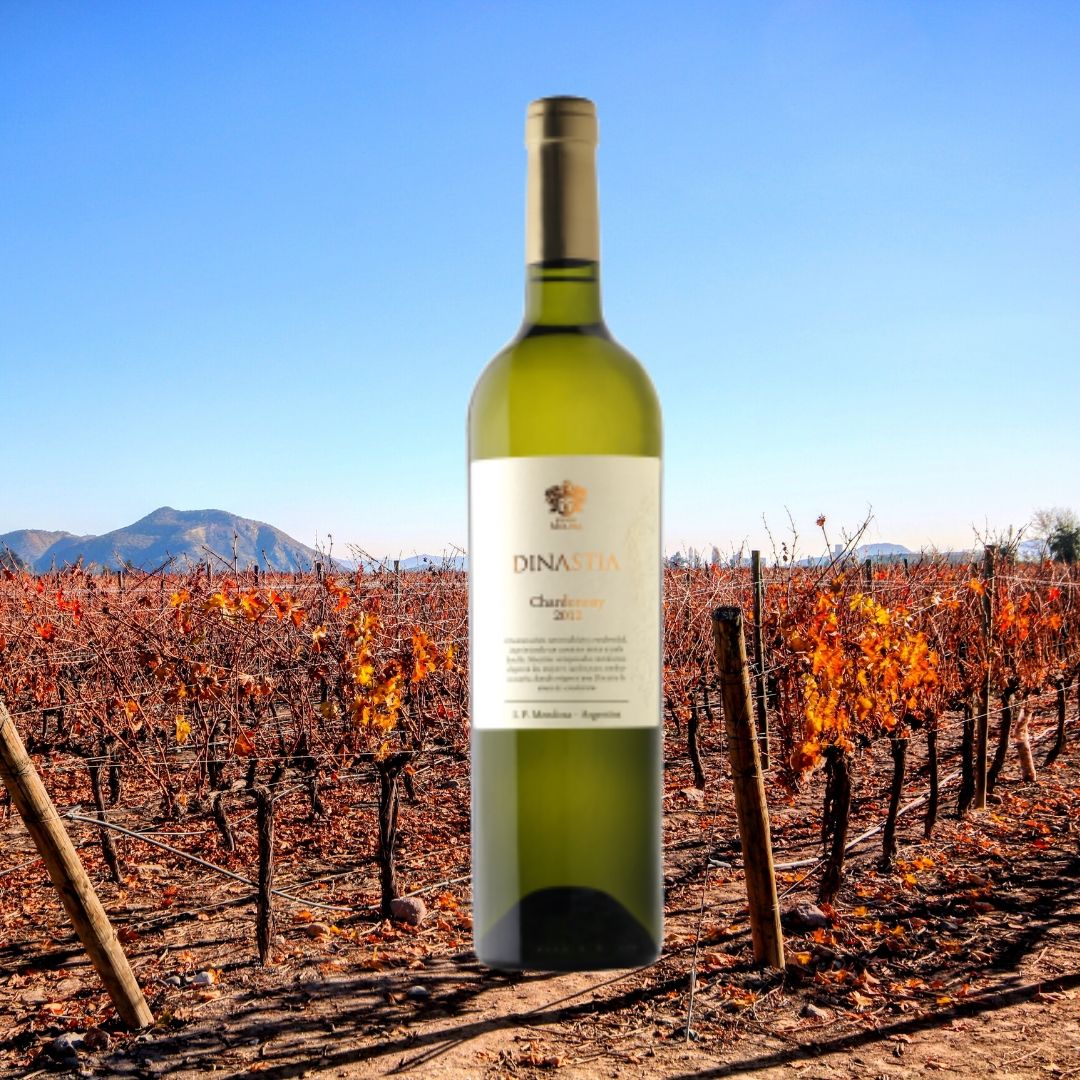 Dinastia Chardonnay- Organic- Wine Details
Origin: El Plumero, Costa de Araujo, Mendoza.
Aging: 8 months in barrels. 5 months in bottle.
Color: Lemon with green highlights, bright.
Aroma: floral, melon, tropical fruits, grapefruit and a coconut, butter and
coffee scent ending.
Flavor: balanced, refreshing and rounded at the same time. Sweet notes and fine acid balance.
A wine that you won't forget easily.
Winemaker, Daniel Buono's suggestions:
Serving Temperature: 9°C (48°F)

Pairing: a good wine to be served with appetizers, fish entries, seafood, salads and white meat.

Keep the bottles in a dark, cool and dry place.